This project was done during an exchange at Holon Institute of Technology, Israel. The aim was to look at the current

packaging waste

created by objects around us and find ways to reduce it and make it more

sustainable

. 
This is an attempt to re-package SanDisk's Cruzer Blade using corrugated cardboard. 
In contrast to other low cost and low weight solutions like plastic blister packs, corrugated cardboard packaging offers the potential to be made, used, reused and ultimately disposed off sustainably.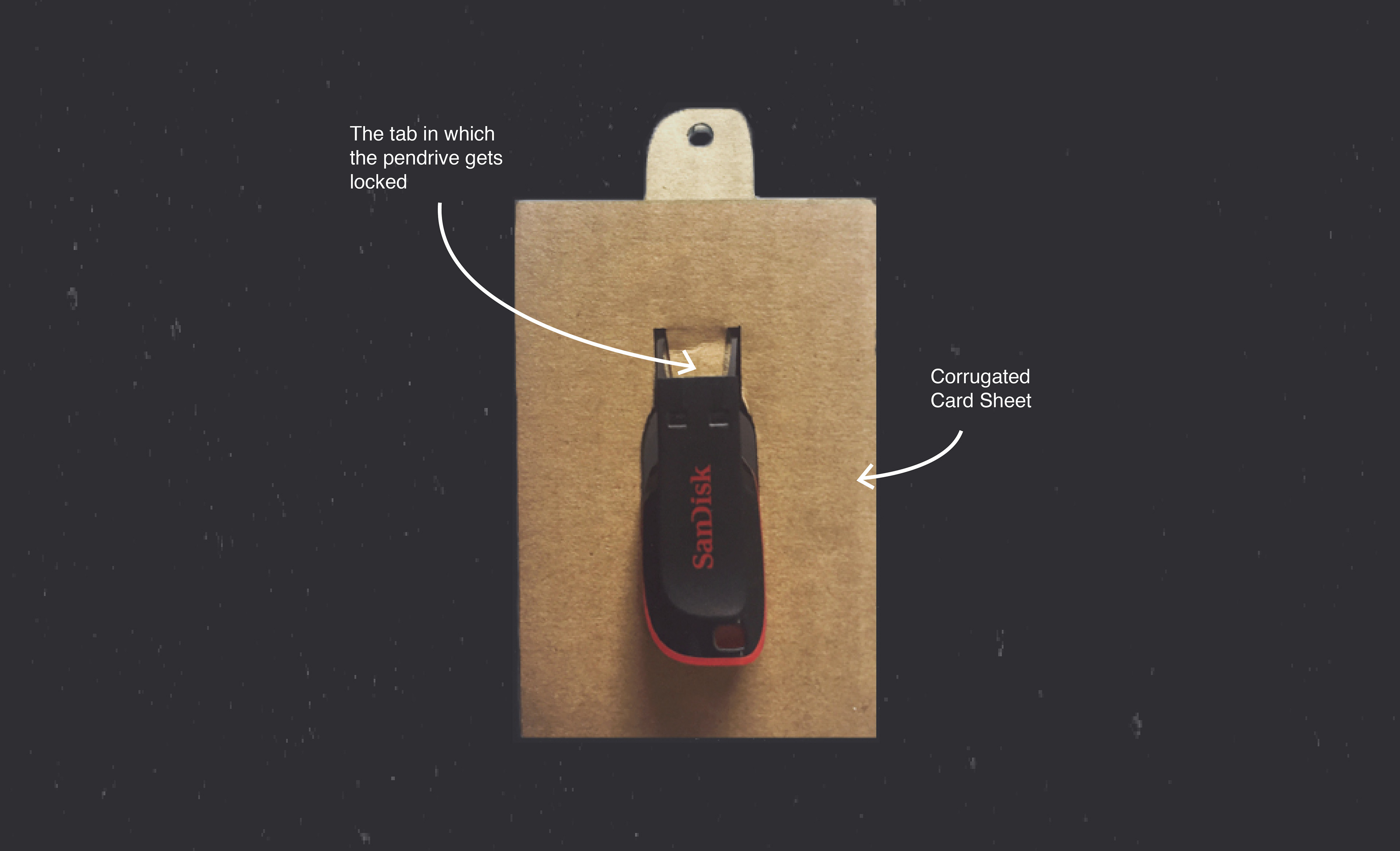 The USB locks into the corrugated cardboard tab and sits neatly in the cutout, protecting it from dust and other environmental factors. 
​​​​​​​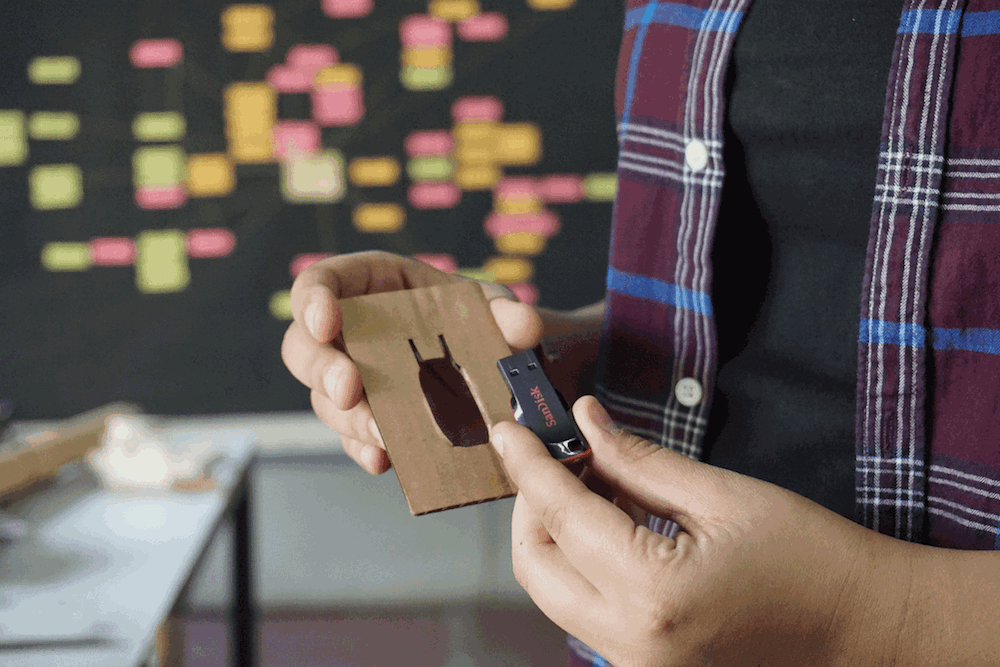 Corrugated cardboard is sustainable by nature. Thanks to its organic content, paper and starch glue, corrugated board is a genuinely natural product. The raw material required to fabricate corrugated cardboard is quite inexpensive, which makes it highly affordable as compared to the other available alternatives in the market.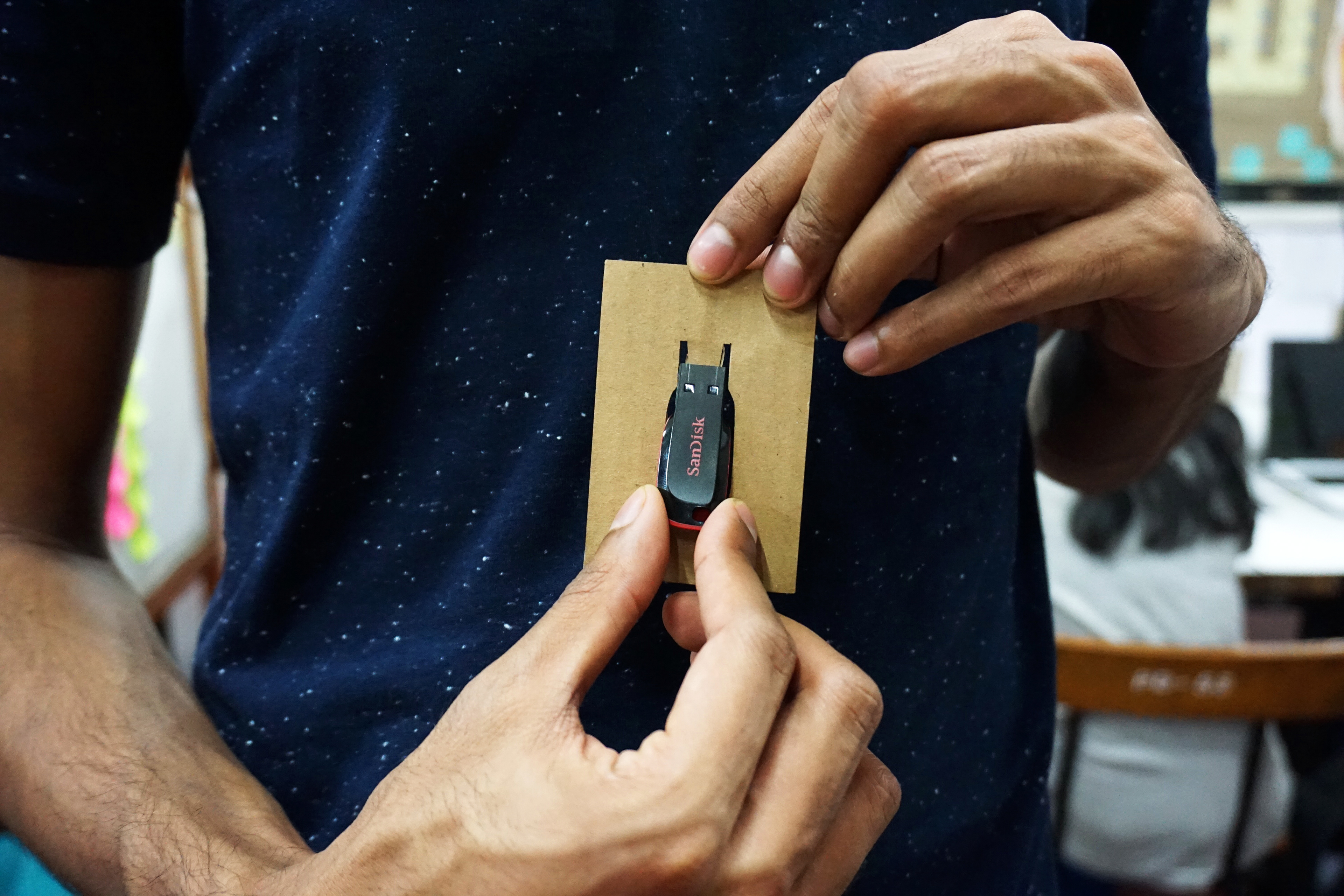 The final concept has three layers of corrugation sandwiched between two thin layers of rice paper.