As part of a module called Fixperts during my exchange at Holon Institute of Technology, Israel, I worked on a simple product, aimed at alleviating the distress faced by Boaz, who has minimal functioning abilities in his right hand, in using his regular leather wallet.
We made a wallet that utilises his non functioning right hand as support and his good hand for removing and putting back bills and cards.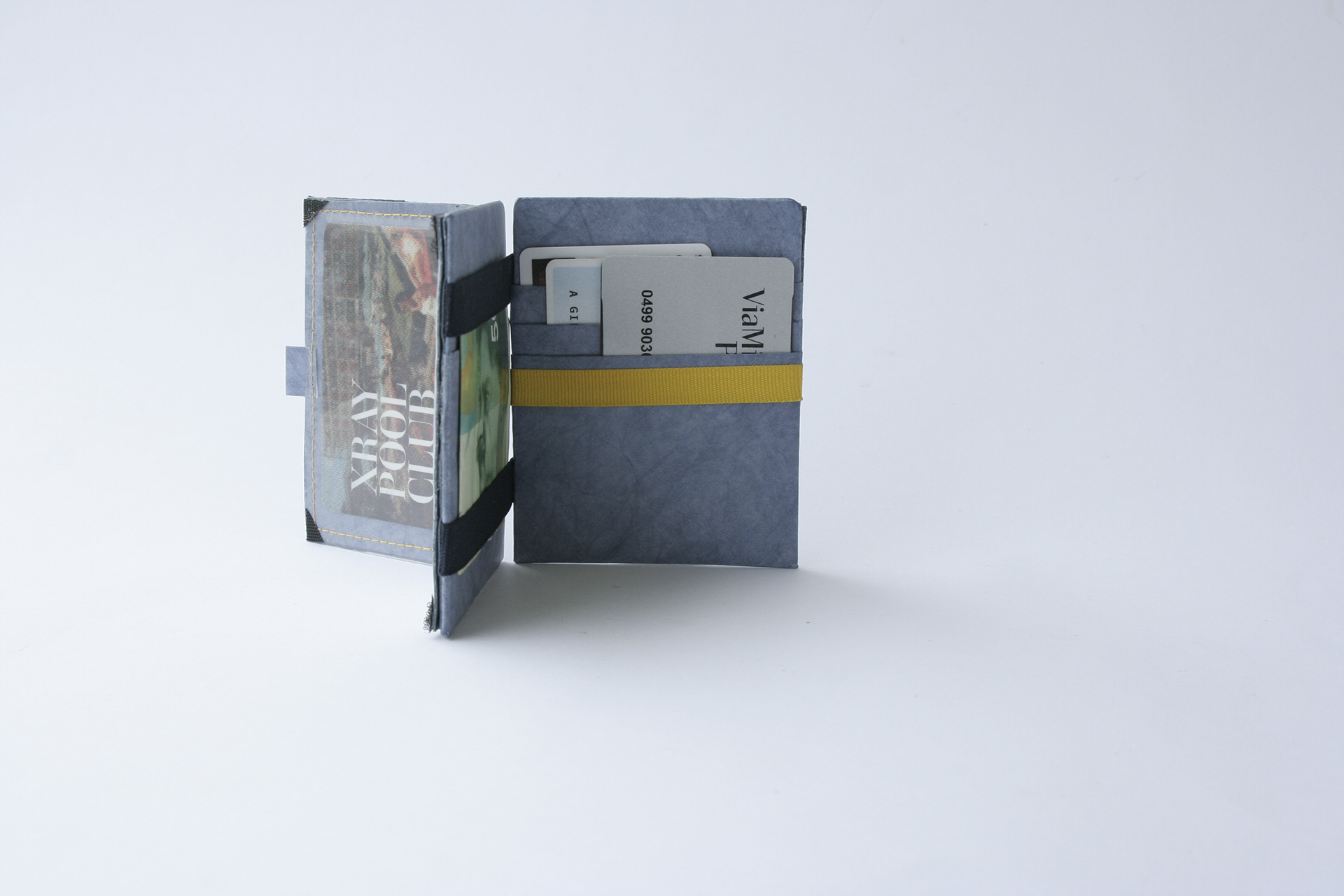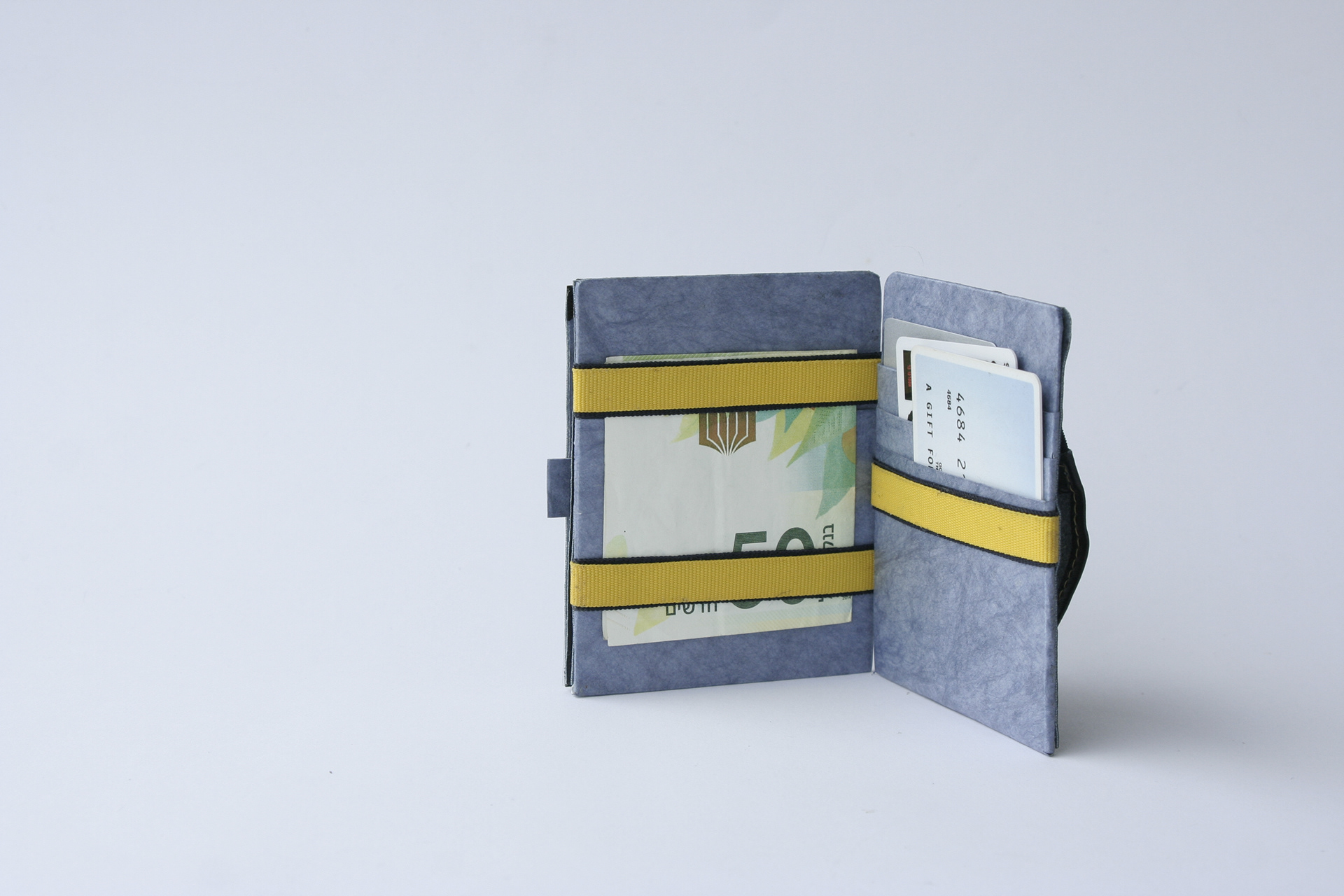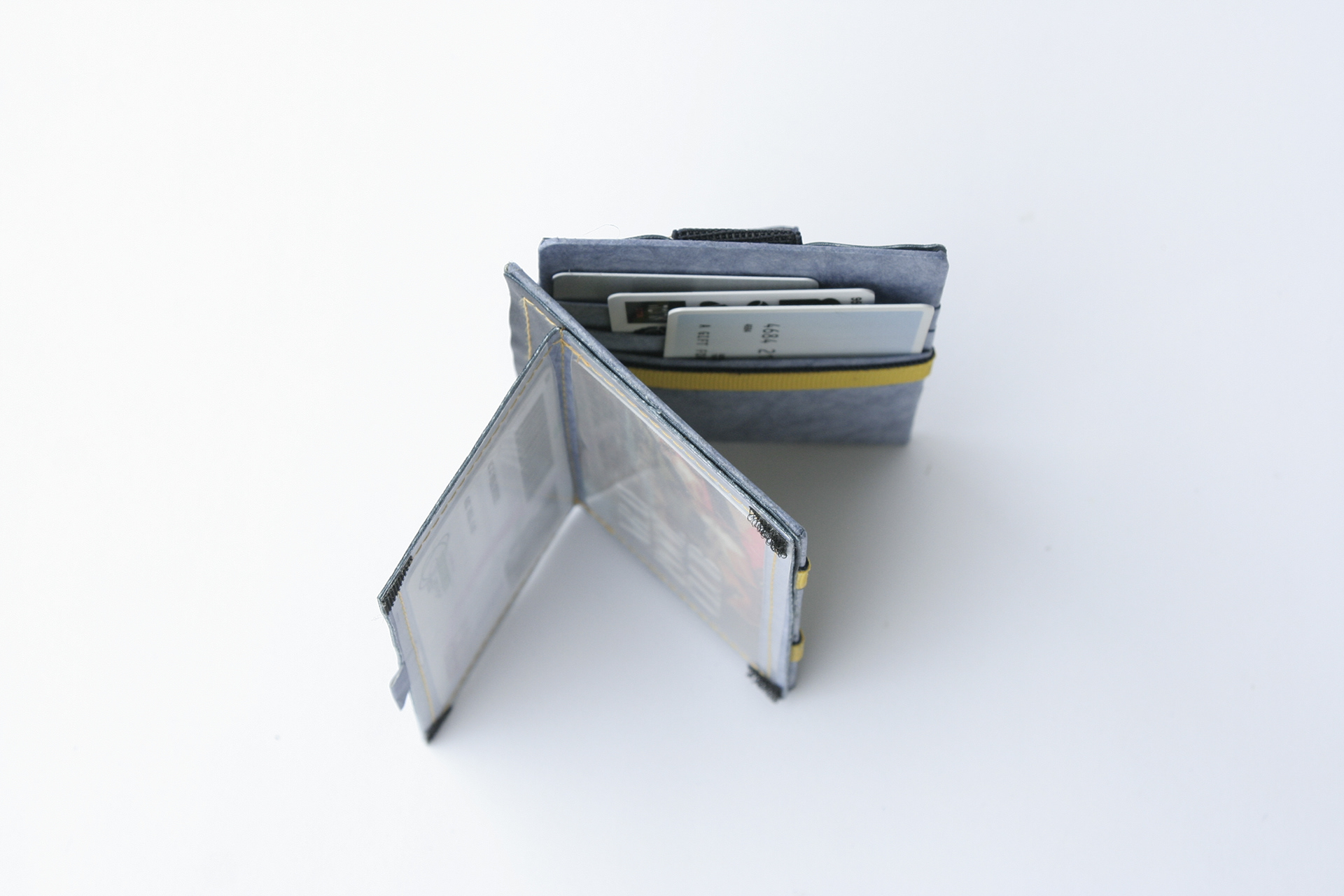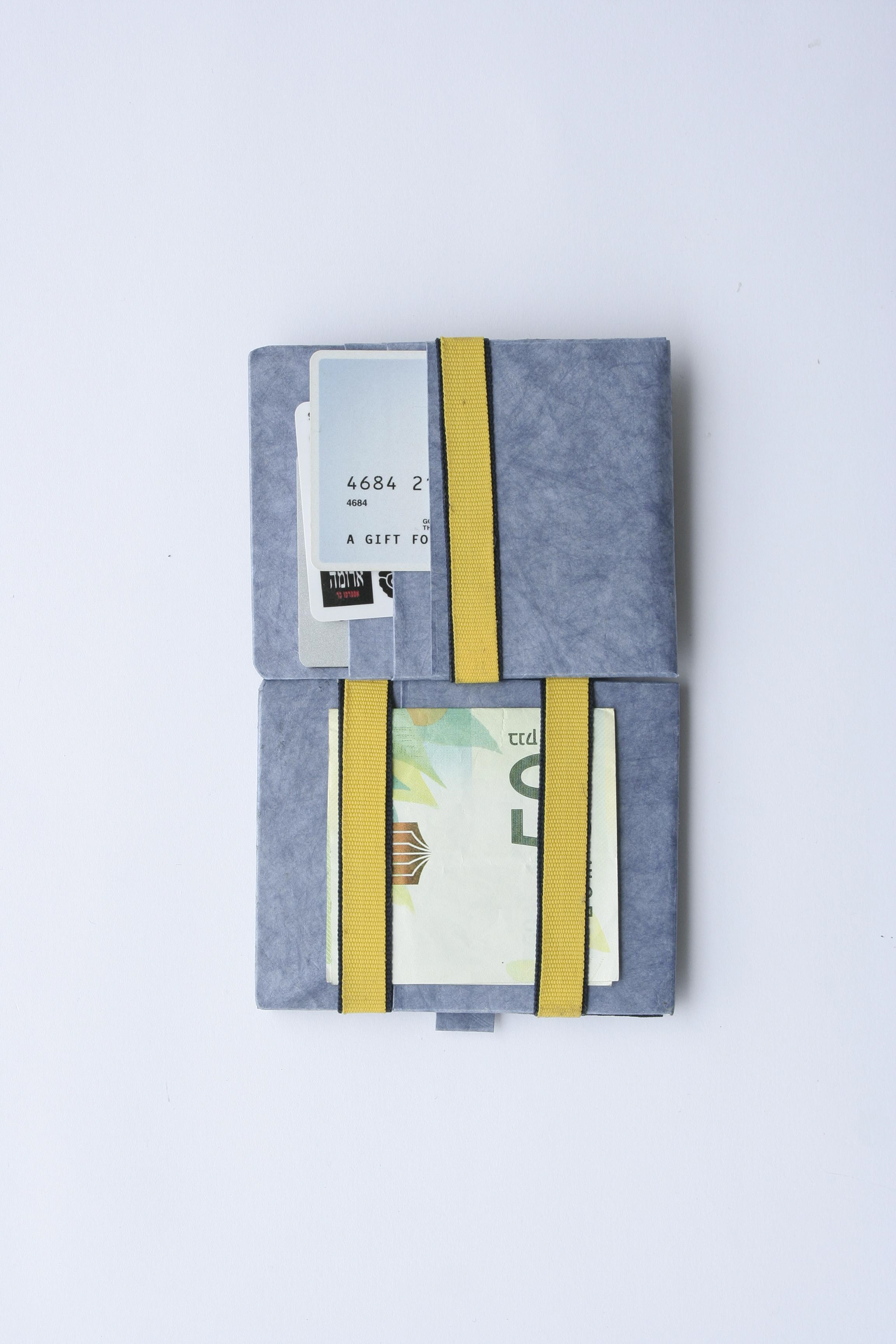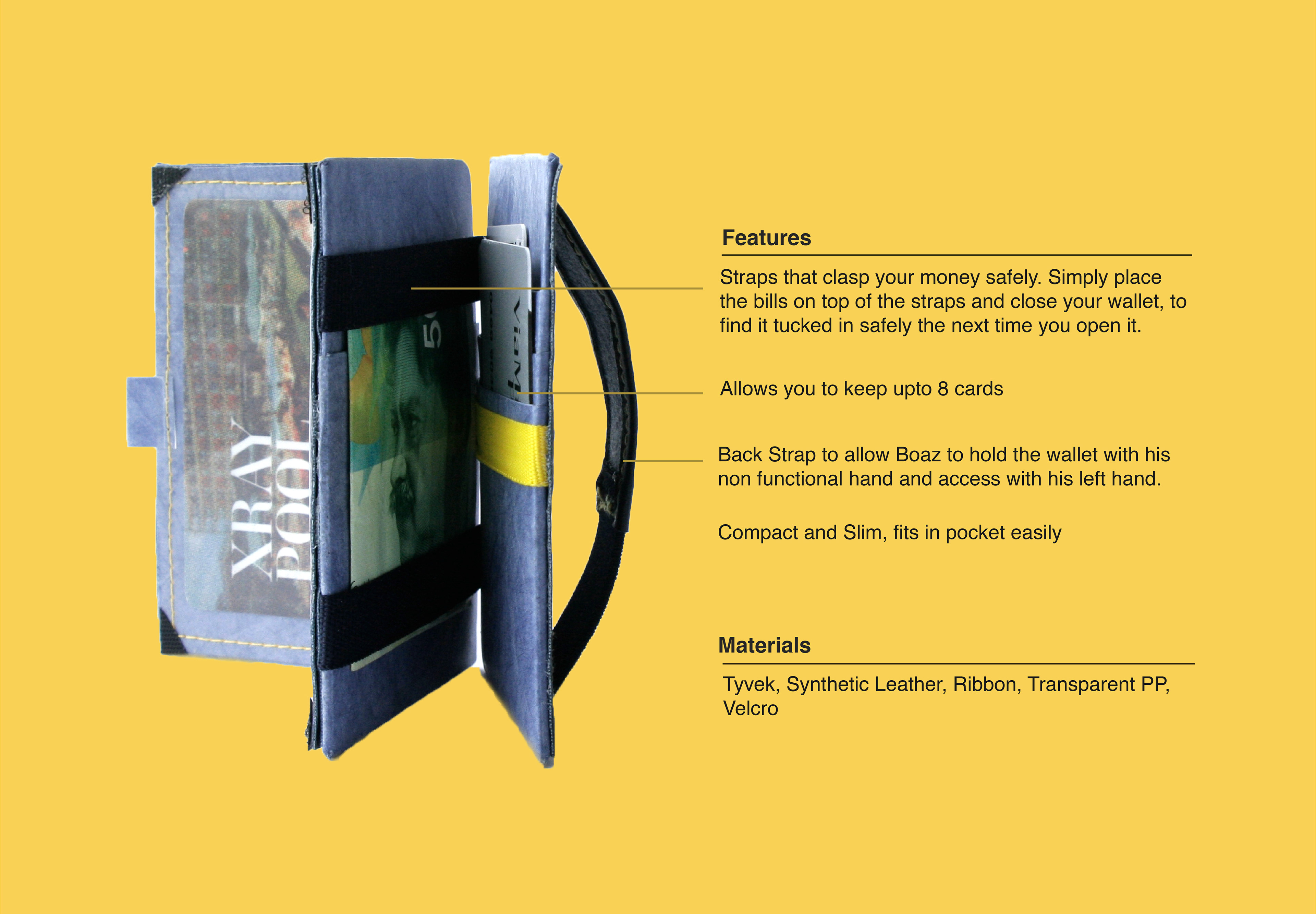 Instructions for making a wallet just like Boaz' can be found here.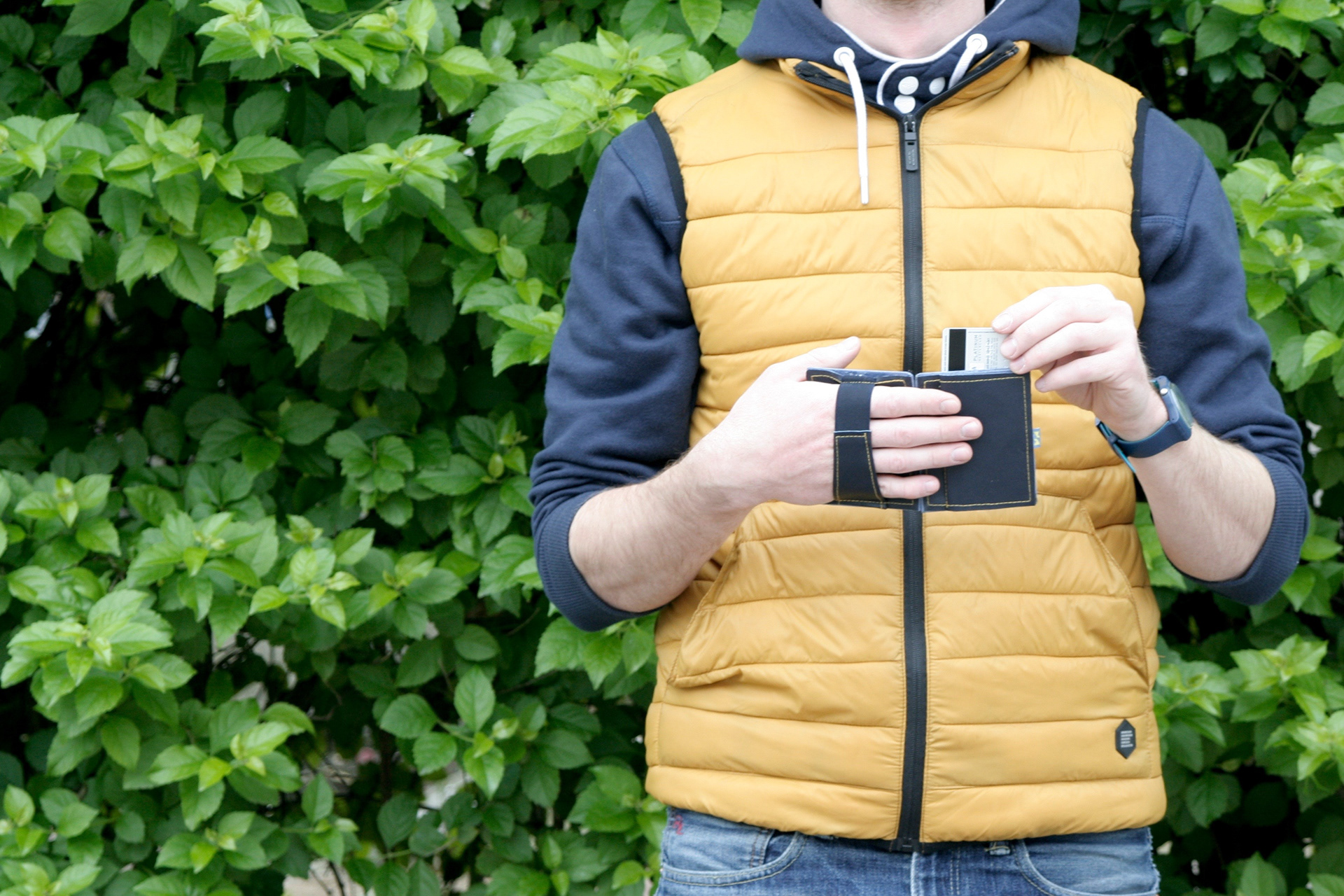 This project was done in collaboration with Mandy Klein Loshisky and Tim Oder.