Company: Bempu Health Pvt Ltd
Funded by: 

Bill and Melinda Gates Foundation

Collaborators: 

Suparna Kalghatgi


Role: 

Design Lead - Design Research, Service Design, Graphic Design, UI/ UX Design, Marketing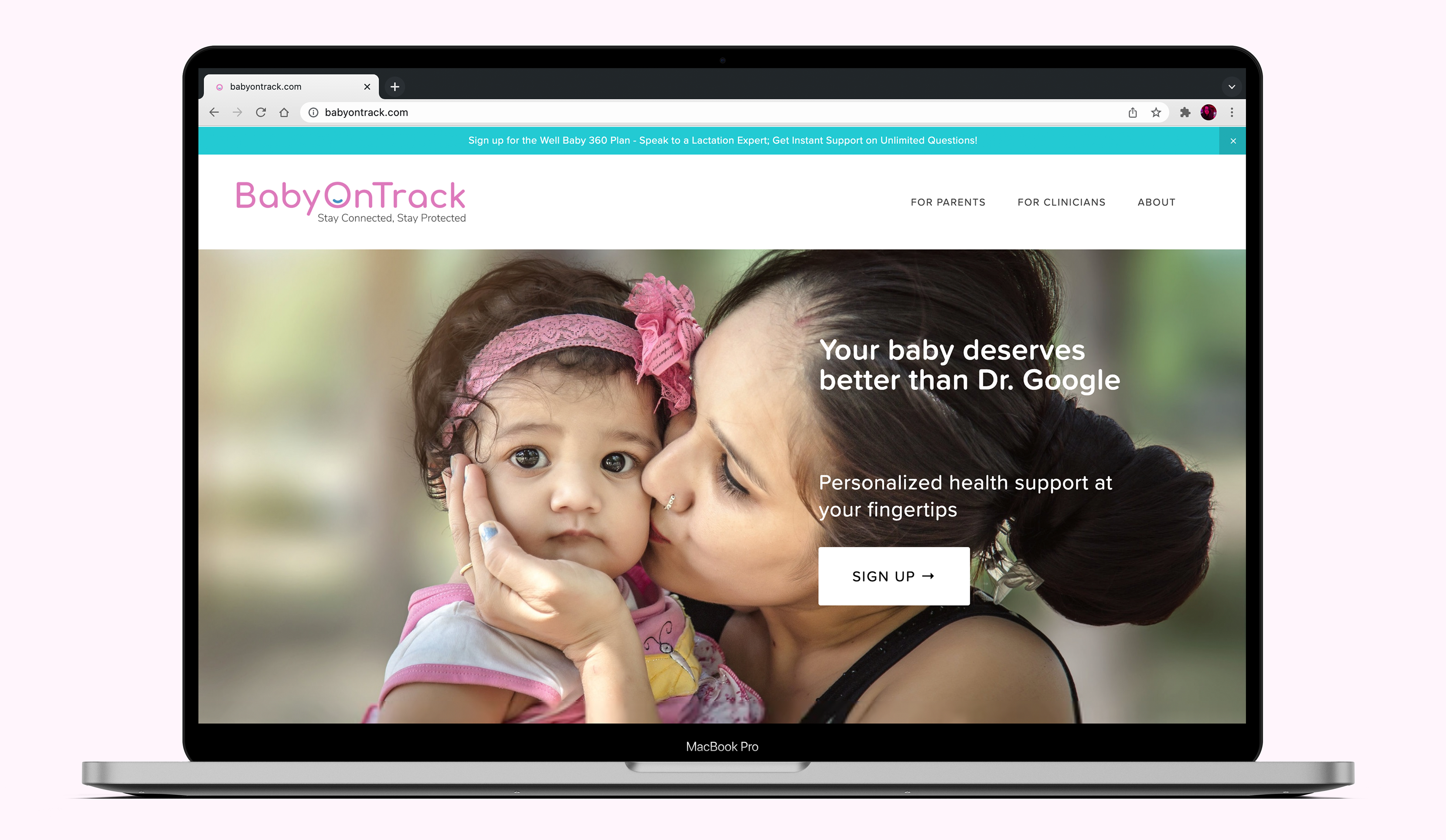 Quality of private healthcare varies across India and particularly in Tier 2 and Tier 3 cities, there is a disconnect in information flow between doctors and new parents. Parents leave the hospital with minimal training on best practices and health behaviours to follow at home, thereby feeling unprepared to make informed decisions about their baby's health. They struggle with not knowing 'what is normal'. Information available online is fragmented and generic, and taking a baby back to the hospital for every concern is expensive and inconvenient
BabyOnTrack is an online home support platform for parents of newborns. Through calls and messages, it connects parents to an in-house clinical team that provides personalised counselling and advice on common newborn concerns. For high-risk babies, proactive monitoring is conducted through frequent follow-ups and videos to monitor daily behaviours. Content is designed to educate parents on health-promoting behaviours at home, such as breastfeeding, KMC, maternal nutrition and hygiene.
If an anomaly is detected, parents are guided by the clinical team on appropriate home-based care or are advised to seek medical attention. In addition, parents are sent reminders for vaccinations, well-baby checkups and screening of developmental milestones at home.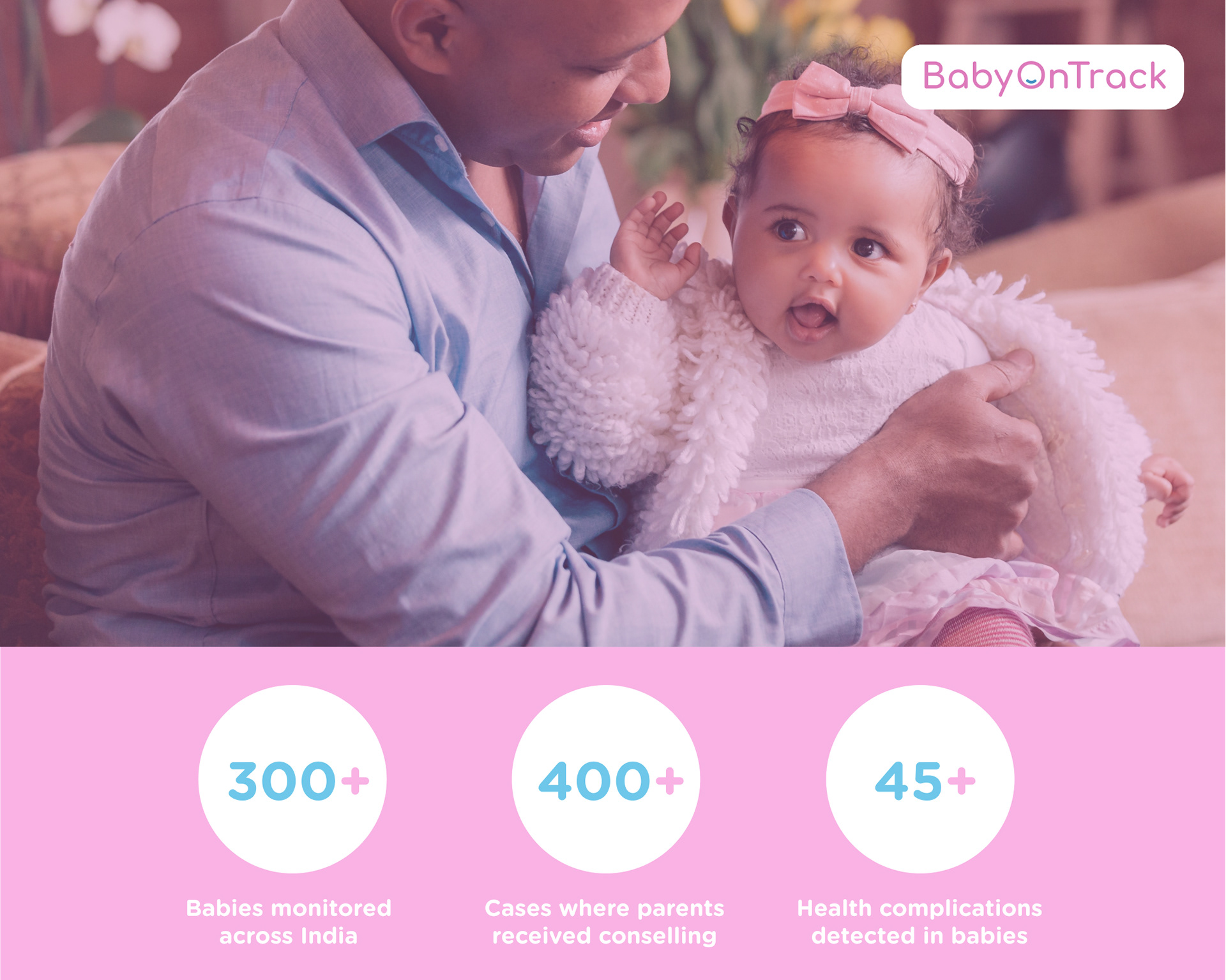 I designed several infographics to explain complex and important instructions for child care. Interviews on different subjects such as hygiene, breastmilk, and nutrition were conducted with a group of nurses and doctors to understand best practices for the content. Thorough netnography (Evidence from WHO, AAP, and IAP) was conducted to understand each subject in depth. Each infographic went through multiple iterations after getting feedback from parents (customers). Considering that the service was based on the accessibility of mobile use and WhatsApp, they were intentionally designed for mobile devices.
​​​​​​​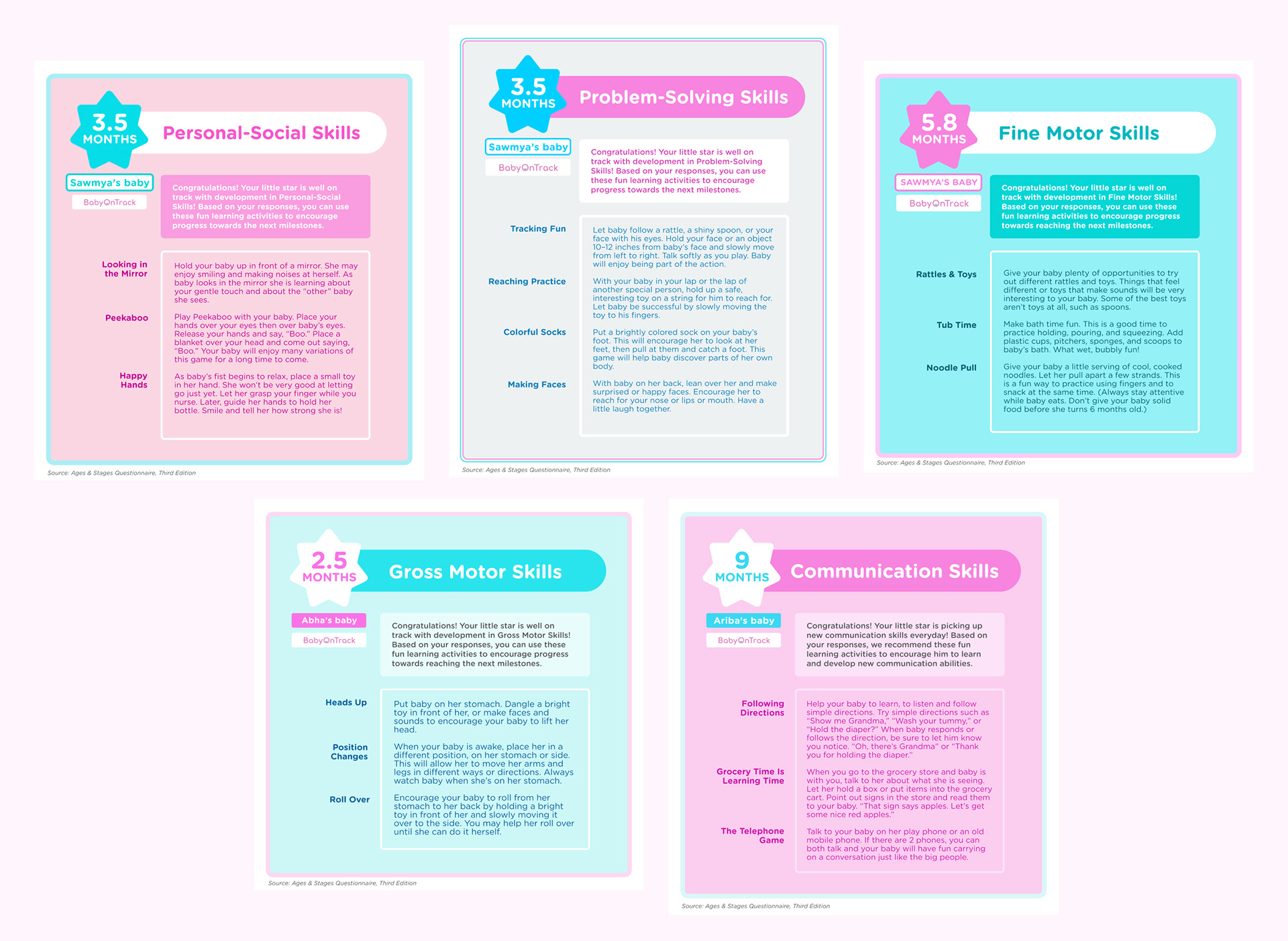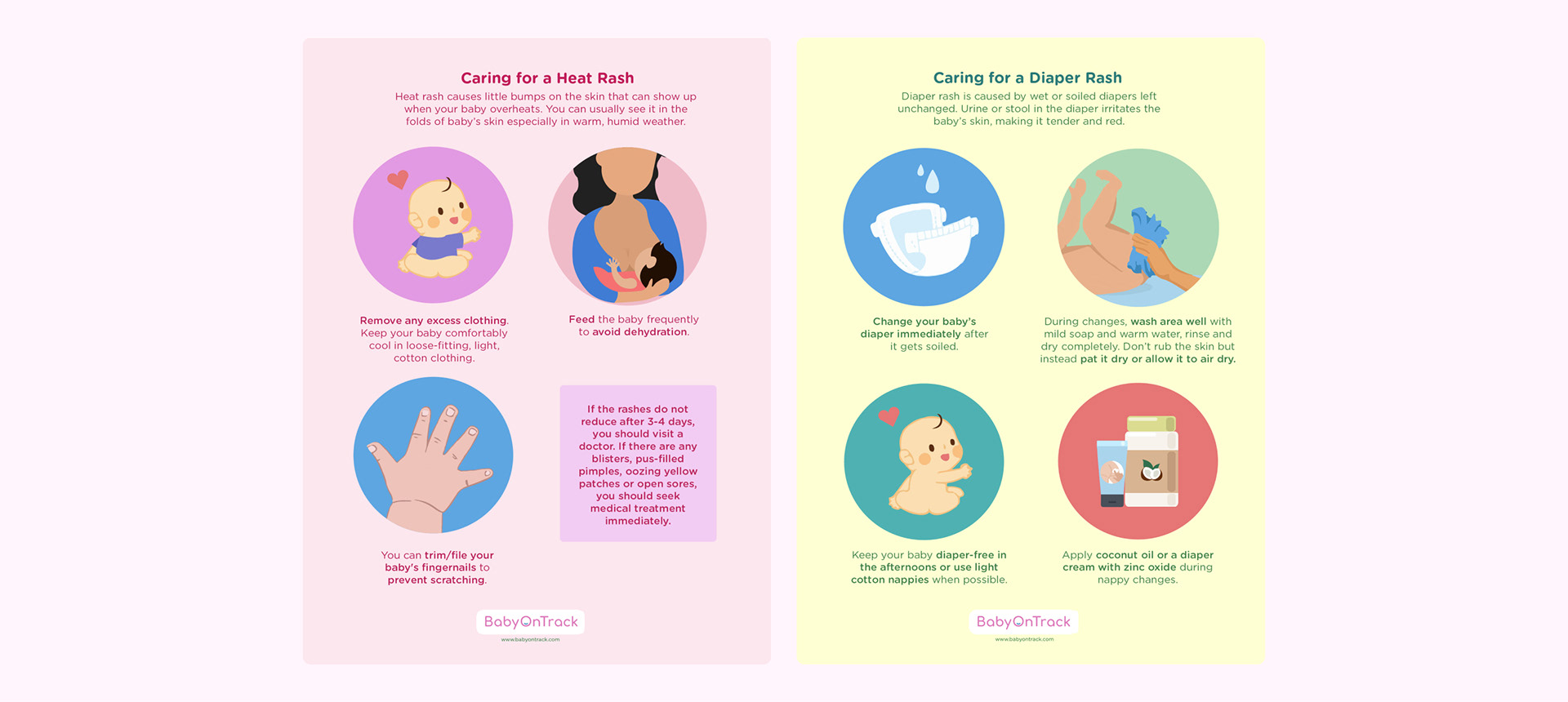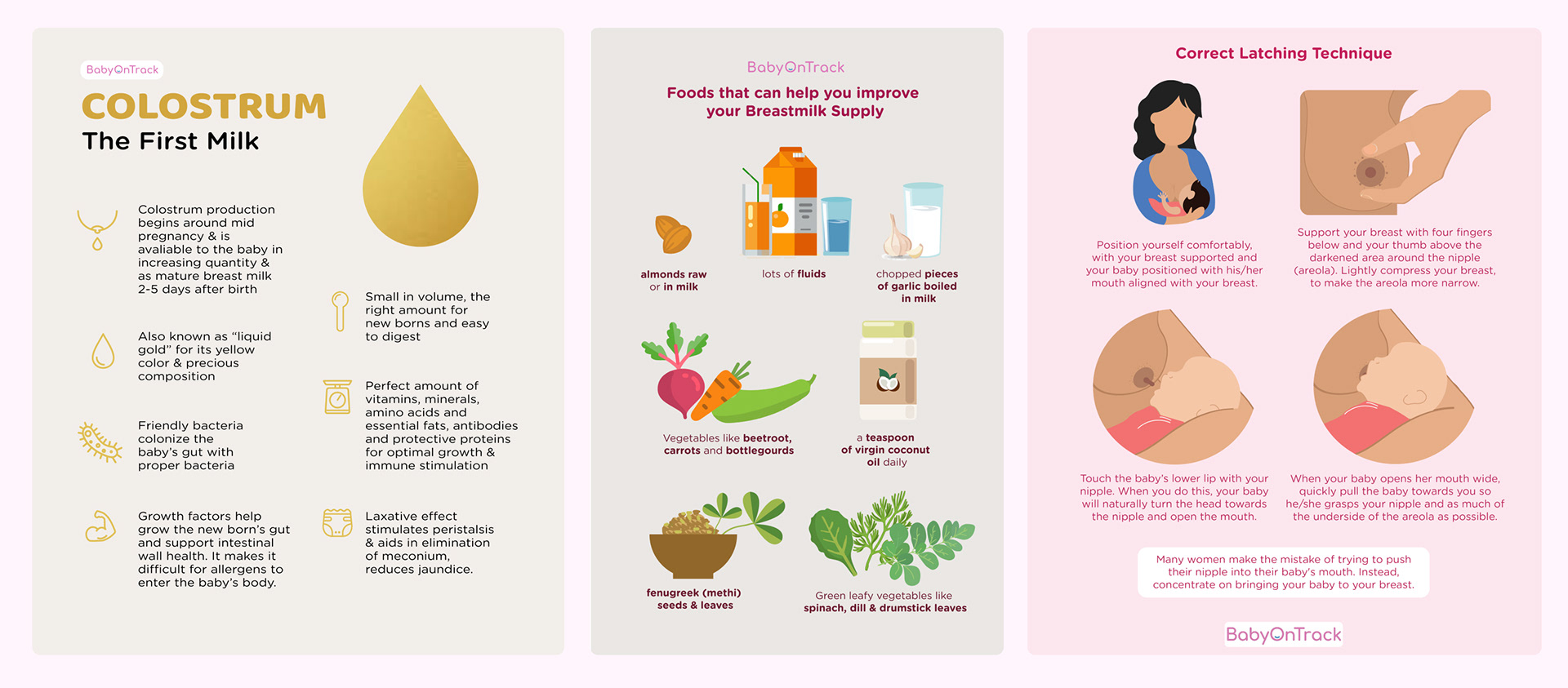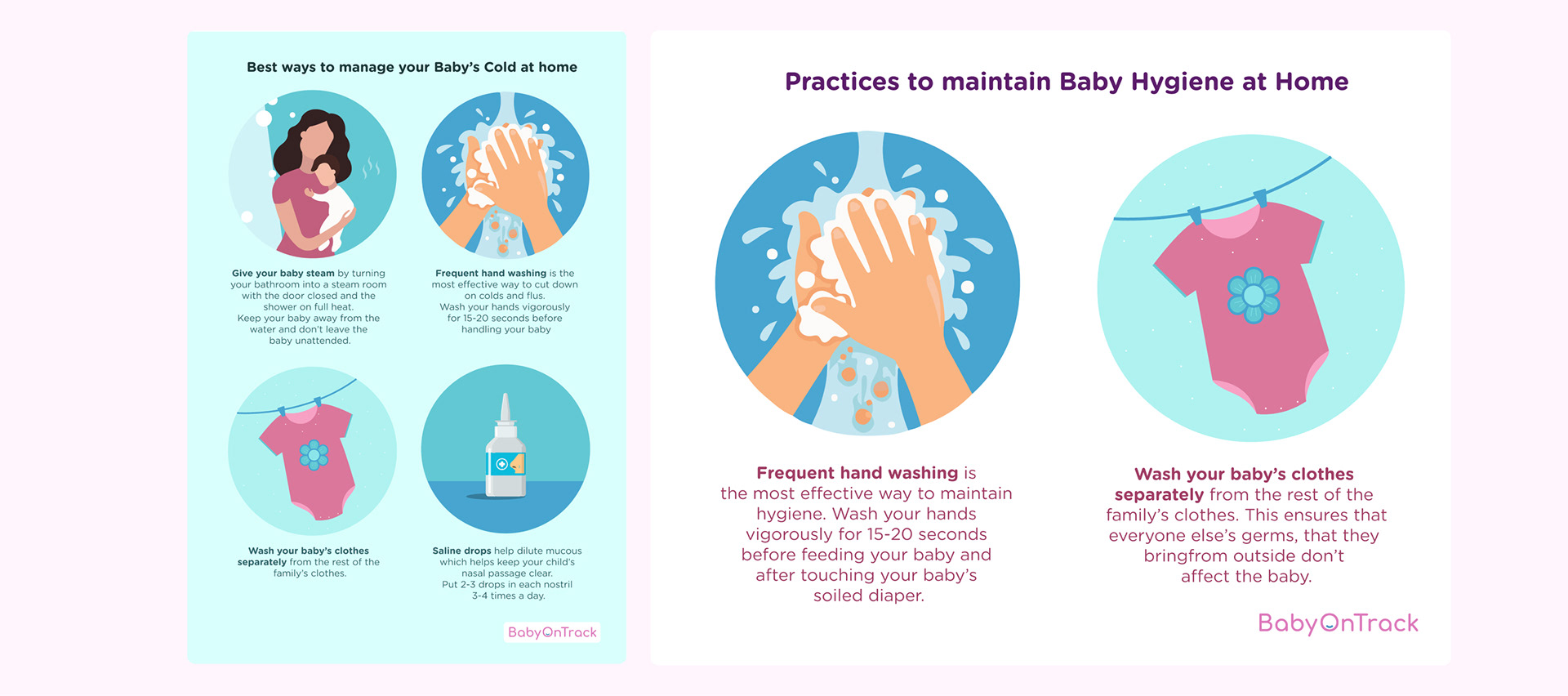 The design and evolution of the BabyOnTrack website were implemented in parallel with service design and strategy. In its initial stages, this meant wireframing and frontend development and in its latter stages, it meant constant redesign based on customer needs and validation. Since BabyOnTrack was an evolving service at a startup, the website had to be updated very frequently. The business strategy decisions had to be tied into the UI and the UX, thus the communication about pricing plans and the feature sets was vital. The website was also optimized based on data from Google Ads, and HotJar, a tool that collects data about customer interactions. The vast number of options to cater to all our customers meant that I had to communicate our offering effectively in a simple and succinct manner so that users could understand BabyOnTrack's value well.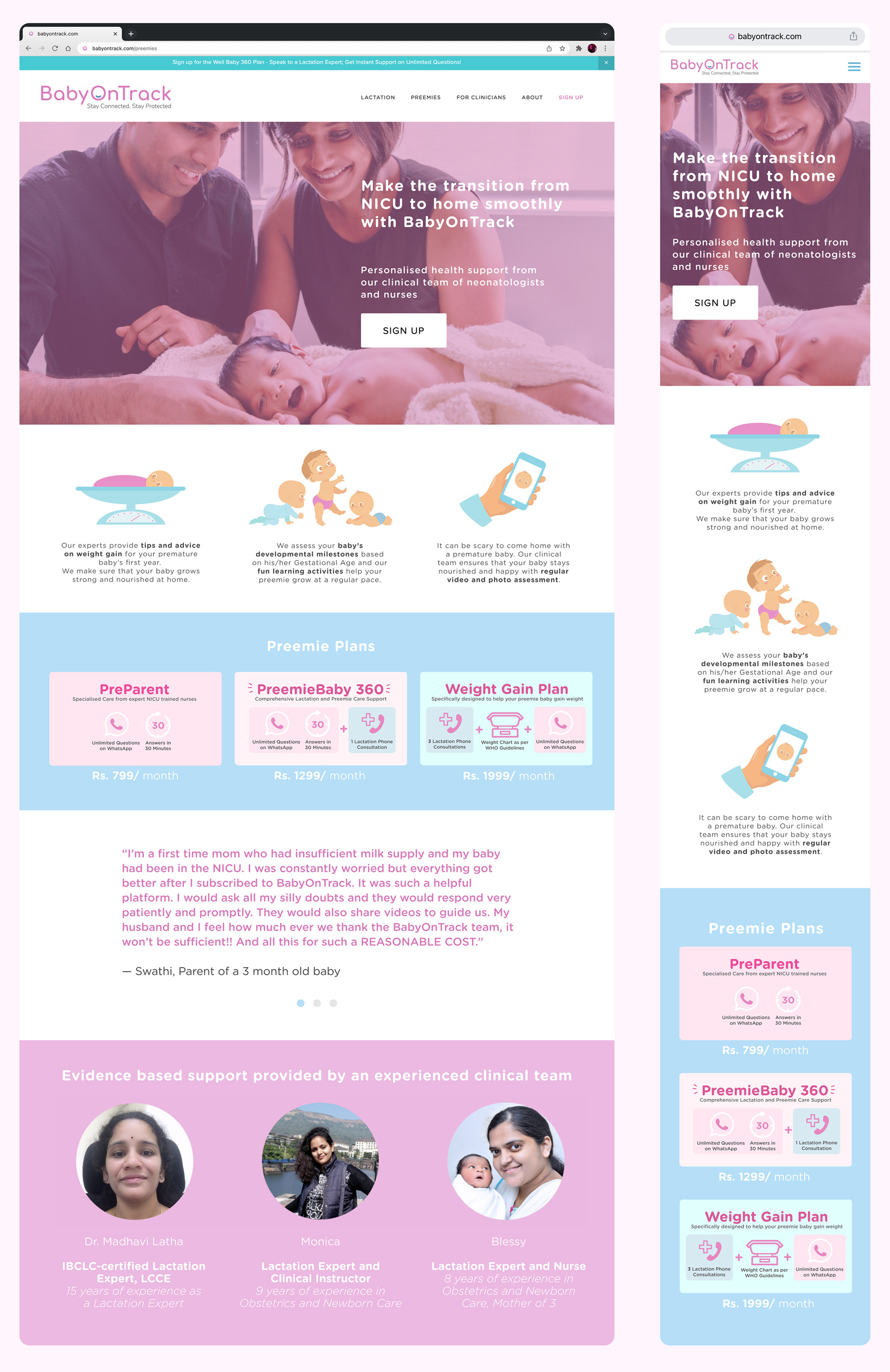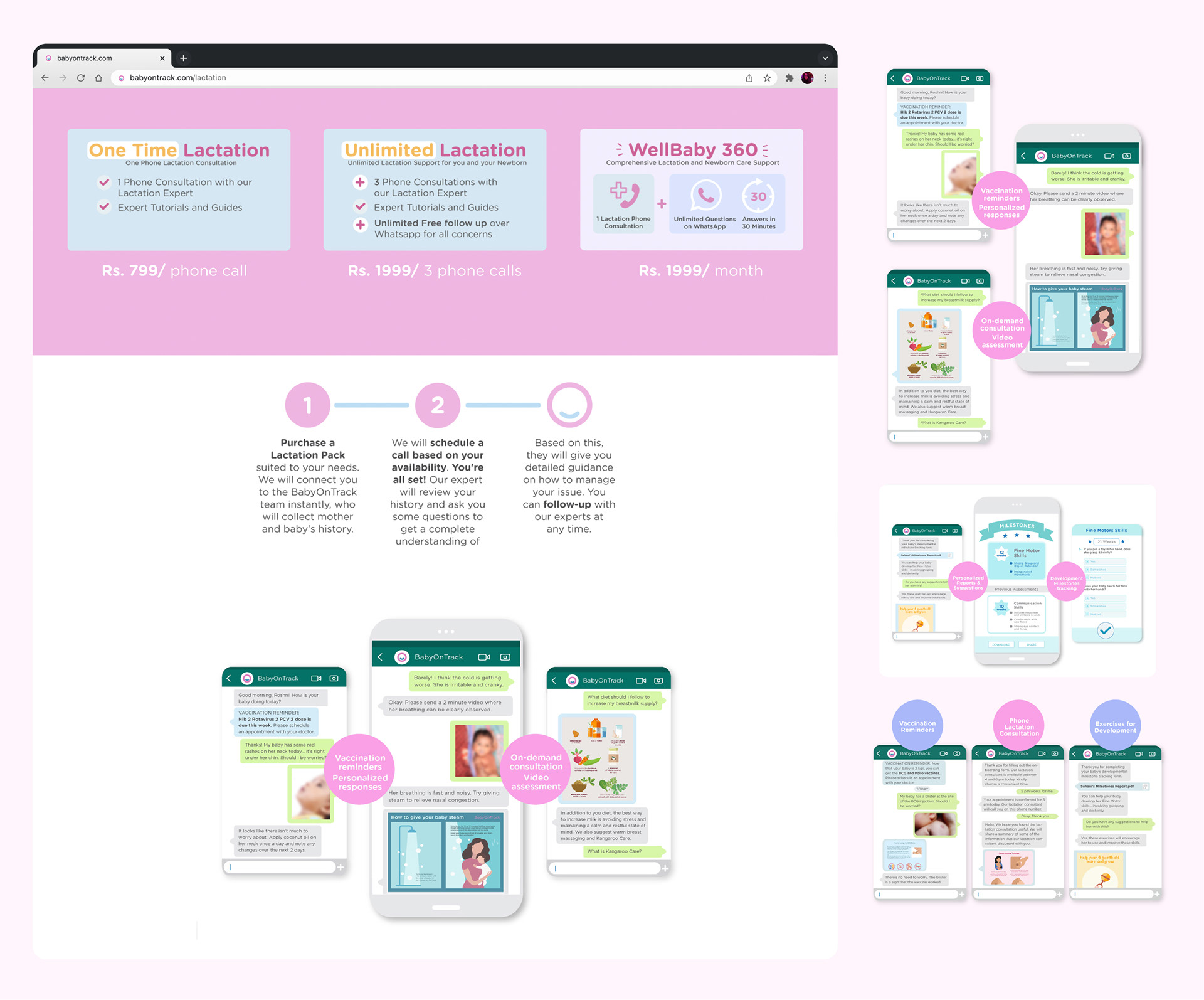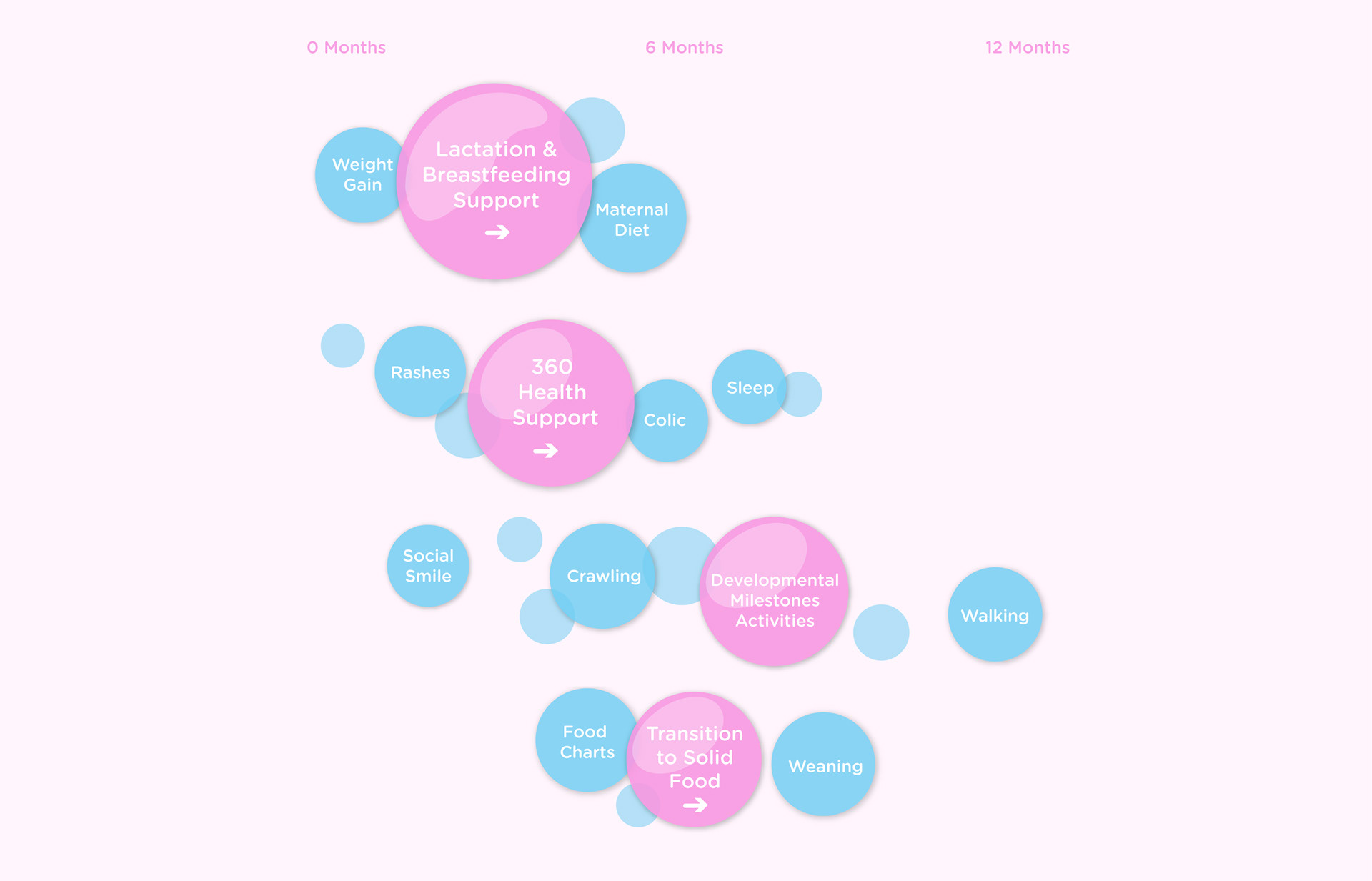 In order to communicate the value proposition of BabyOnTrack through channels such as print, social media, digital messaging platforms, exhibitions, conferences, and medical events, it was necessary to create the most appropriate and effective marketing tools for each channel. These included brochures, standees, coupons, digital ads, and social media posts. These were designed at different stages of service development during our efforts to establish partnerships with hospitals, doctors, and social media influencers.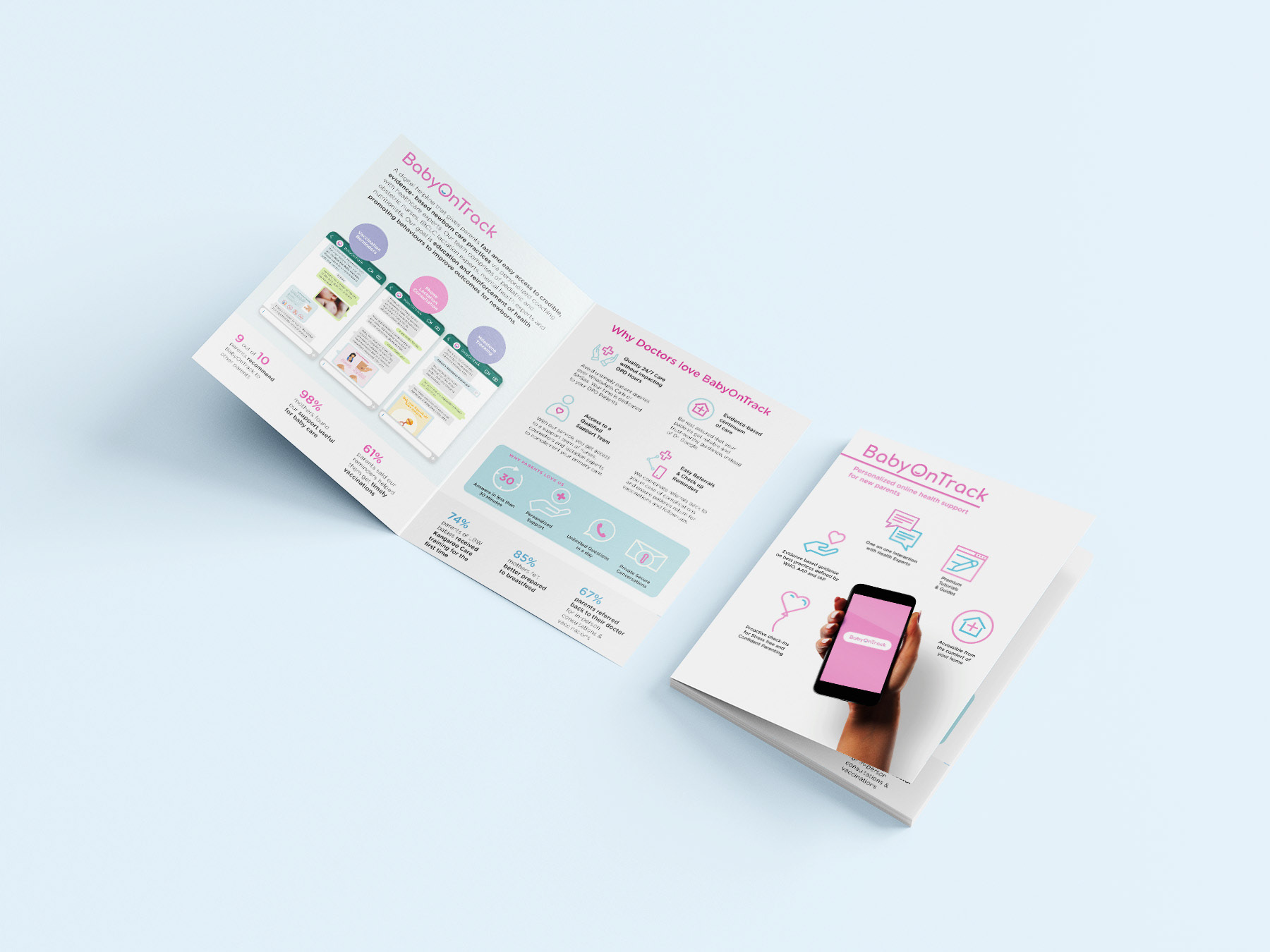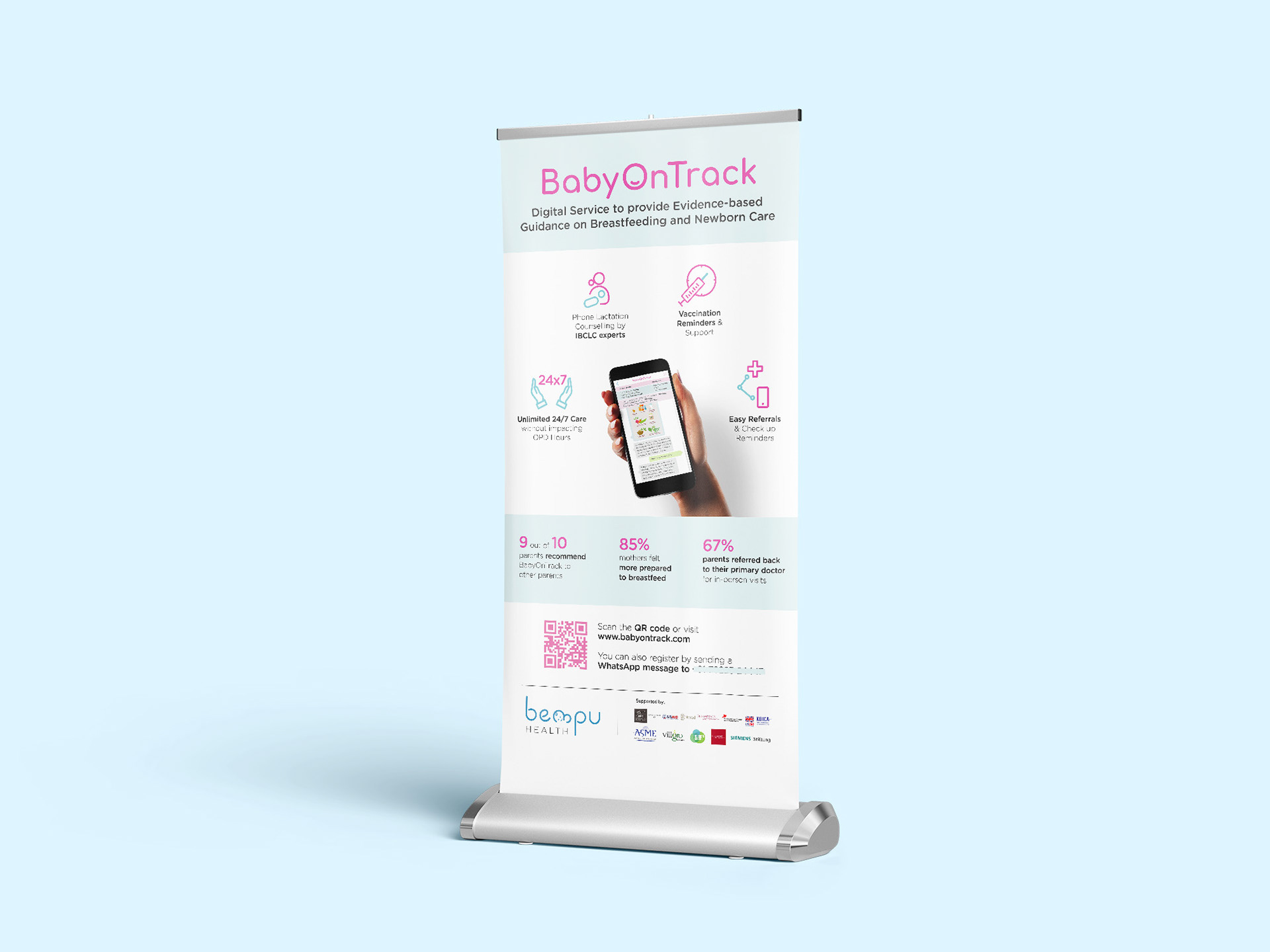 Testimonials and Media
​​​​​​​
"
It's an awesome service. My son was born prematurely. I was constantly in touch with BabyonTrack and they helped me and my son achieve all the first-year milestones well ahead of time. My son started walking before he turned 11 months. Their suggestions helped me in planning a diet chart which is why my baby gained weight appropriately.
- mother of a now 1-year-old baby
 I genuinely feel that God helped me reach BabyOnTrack at the right time. I was very upset initially because my breastmilk supply was really low (20-30 ml), and after getting guidance from the lactation expert, it increased to 60-70 ml without any medication. The sessions were clear and the doctor explained the steps to me with great patience, along with relevant videos.
- mother of a 6-week old baby from Mysore